Klum claims her favorite snack is a banana, but Gunn checks out the facts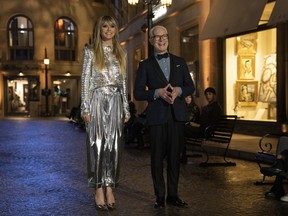 Reviews and recommendations are unbiased and products are independently selected. Postmedia may earn an affiliate commission from purchases made through links on this site.
content of the article
Heidi Klum is an international supermodel with many awards, including being the first German to win a Victoria's Secret Angel and a ranking List by Forbes the "World's Top Earning Models". Tim Gunn is an author, academic and fashion consultant who has had an influential career including serving as Associate Dean at his alma mater, Corcoran College of Art and Design from 1989 to 2000.
content of the article
Klum and Gunn created a reality show by the name make the cut. Klum and Gunn initially shared responsibilities for hosting another fashion show called Project Catwalk. In 2020 the fashion duo launched the make the cutexclusively available on Amazon Prime.
content of the article
The series has a really cool premise. It's a fashion competition where established designers compete to win a million dollar investment in their respective brands. But – twist – the clothes that the designers create on the show are available for purchase Amazon.
make the cutThe third season is now available on Amazon Prime. We connected with Klum and Gunn to find out a little more about their favorite tunes from the show, but also just some of their favorite things.
content of the article
shoes that are easy to put on and take off,
Eat a healthy banana snack *cough cough.
Supporting designers who are radical and aspiring,
These are some things from Heidi Klum and Tim Gunn
Q: Favorite make the cut dress?
Klum: A white mini dress I love so much…$100 or less. You know that's also what's so amazing that we try to keep everything in that price range. Well I would say that I really loved. I just wore it recently.
I mean, I also loved the beautiful cloud dress, you know, from episode 1, the white beautiful cloud dress.
(Buy Season 3 Themes, here.)
Gunn: Well I have to say it is Gary Graham's denim jacket from season 2.
Q: Favorite city shoes?
Klum: Birkenstock.
Gunn: I like loafers because they are easy to put on and take off.
content of the article
A: Favorite snack on set?
Klum: A banana.
(Gunn then jumped into the conversation and implied that he'd never seen Klum with a banana before, so Klum clarified that "you used to see me with Cheetos all the time, and I had yellow-orange Cheetos dust on mine." fingers. But it's not good for you and I've become such a health freak.")
Gunn: I don't eat on set. I do intermittent fasting and only eat once a day and then we're balanced at the end of the day.
Q: Favorite book?
Klum: Yes, it's from my brother-in-law Bill Kaulitz and it is his biography.
Gunn: Cleopatra: A Life, by Stacy Schiff. I recommend it to everyone. It won the Pulitzer Prize. It's electrifying and compelling, and it's a huge global history lesson.
Some of our favorites
make the cut
Sleeveless maxi dress with asymmetric hem by The Drop for women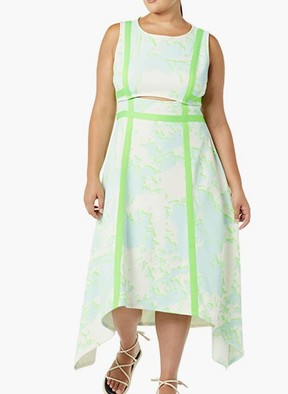 Oversized long sleeve hoodie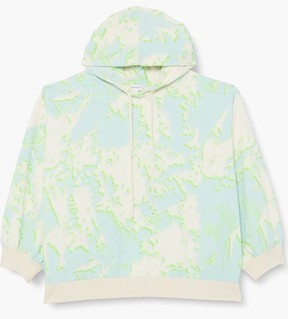 Champion ribbed tube top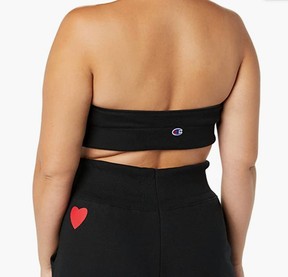 My must-haves: Some of Simu Liu's favorite things

My must-haves: A few favorite Eva Longoria items

My must-haves: A few of Howie Mandel's favorite things
Shopping Essentials is a new category that features extensively researched products, new and exciting launches or behind-the-scenes info – find out more.
[email protected]postmedia.com
instagram.com/randimann