Due to their portability and comfort, the new Klatre headphones are the ideal training companion
Healthy living has become a priority for many in the wake of the COVID-19 pandemic. Individuals have taken up various forms of exercise and active hobbies to stay healthy, reduce weight gain, and build strength, to name a few. These exercises have also incorporated technology in different ways to maximize this healthy lifestyle trend. Technology has spawned the use of fitness gadgets which are an integral part of one's fitness journey as they are designed to monitor current fitness levels, track user's fitness goals and record specific fitness metrics with high accuracy. Klatre Innovation is a digital device company that serves as a bridge between movement and sophisticated technology with its range of smart and robust fitness equipment.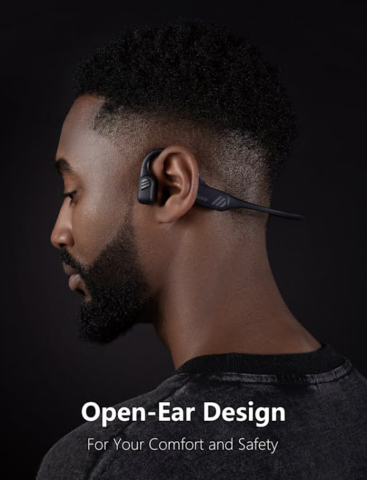 Klatre Innovation announces the release of its latest cutting-edge wearable device, the Klatre LS1 True Bone Conduction Headphones, designed to keep users engaged while playing songs or listening to podcasts during workouts. The company strives to revamp modern smart wearable products by creating comfortable and superior headphones designed primarily for sports and exercise. In just one year of its existence, Klatre has served over 10,000 customers in 20 countries around the world, with positive reviews recognizing the company's unique product range.
Launched in July 2022, the Klatre LS1 True Bone Conduction Headphones are packed with unique features such as an open-ear design that ensures users' safety when exercising in the outdoor environment. Thanks to the ENC dual microphone noise reduction technology, which does not affect the use of glasses, users can easily make calls. This open-ear design also eliminates the risk of hearing loss and damage that occurs after continuous use of regular headphones. The Klatre LS1 true bone conduction headphones can be used for up to eight hours thanks to the longevity of the battery, after being fully charged in one hour.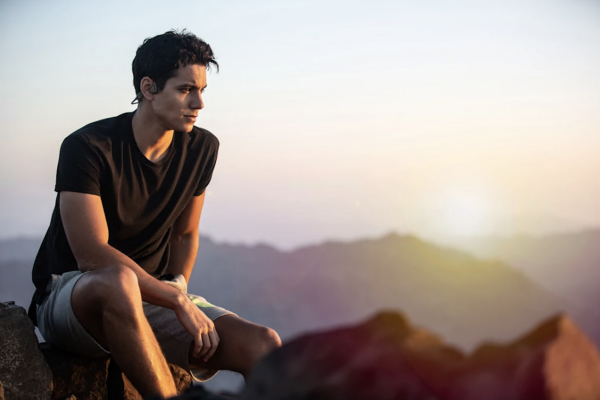 Additionally, the material used in the Klatre LS1 True Bone Conduction Headphones is memory titanium alloy wire, which makes it flexible and snaps back to its original shape after wearing. Fitness enthusiasts and runners can use the Klatre headphones without constantly readjusting the buds, as their weight is evenly distributed to maintain balance throughout a range of movements. In addition, the sweat-proof material prevents the Klatre LS1 True Bone Conduction headphones from slipping while protecting the headphones from corrosion caused by water, oil or dust.
The new Boost Bass technology improves the sound quality of Klatre headphones, while Bluetooth 5.2, a fast and stable connection as well as good compatibility make Klatre a smarter choice compared to other bone conduction headphones. The conduction headphones are available in Rock, Olive, and Sunrise for $99.99 only from the company's website or Amazon.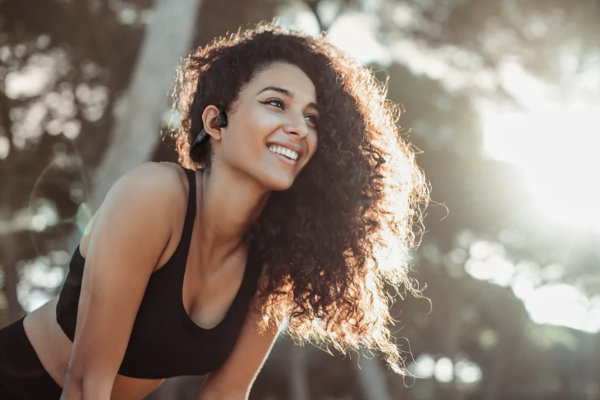 Visit www.klatre.co for more information
Facebook: www.facebook.com/Klatre.official/
Instagram: https://www.instagram.com/klatre_official/
TikTok: https://www.tiktok.com/@klatre_official
Twitter: https://twitter.com/Klatre_Official
YouTube: https://www.youtube.com/channel/UCFru17Ei15-yOItf5qM-0MQ
About Klatre
Klatre was founded in 2021 to meet the need for smart wearable devices and accessories among fitness enthusiasts and individuals with active lifestyles. From idea to production, the Klatre team continues to aim high, bringing to market wearable products that are aesthetically pleasing, modern and offer enhanced utility.
media contact
Name of the company: Klatre Innovation Co.Ltd
Interlocutor: Napo Lean
E-mail: Send e-mail
Phone: +8618098939460
Country: China
Website: https://klatre.co/