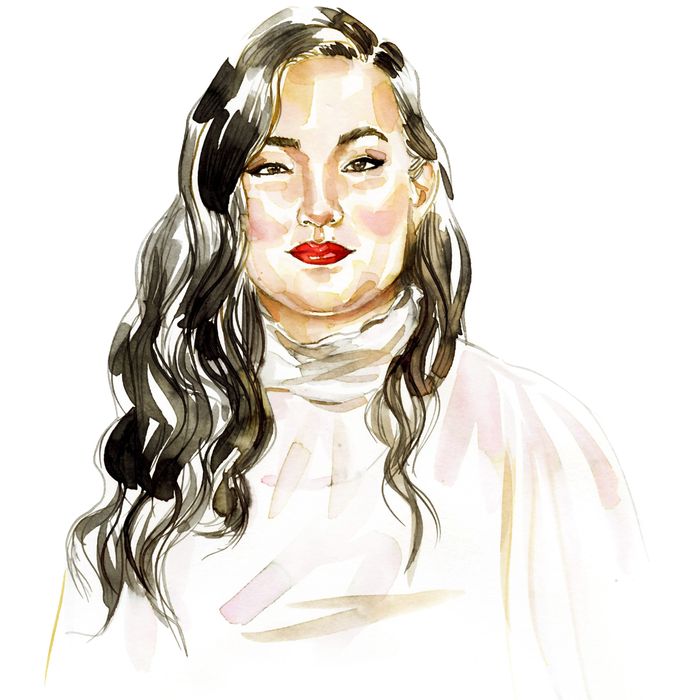 For this special Fashion Week edition of How I Get It Done, we ask successful women how they are shaping their careers and lives during this busy time of the year.
Not everyone takes the same route to New York Fashion Week. For Amanda Nguyen, the Founder and CEO of risea nonprofit organization that advocates for the civil rights of sexual assault survivors, catwalks, designers and models was never an anticipated part of the job description.
Nguyen founded Rise in 2014, a year after he was raped in college, and has spent the past eight years campaigning for change. She is a 2022 time Woman of the Year and nominee for the 2019 Nobel Peace Prize. Her hard work recently bore fruit when, on 2 The United Nations unanimously passed its first-ever resolution on survivors of sexual assault, which Rise stood for. That's not her only legislative success: Nguyen also played a major role in passing the Sexual Assault Survivor Rights Act, signed into law by President Obama in 2016.
While she was in New York for the UN vote (Nguyen is based in Washington, DC), she was also here preparing for Rise's second yearbook Survivor fashion show as part of New York Fashion Week. While Nguyen spends her days grappling with politicians and lawmakers — even having to make quick phone calls to the UN during our interview — she's always found her strengths in fashion, art and creativity. This passion brings her to Fashion Week, where she finds a way to combine her activism with community and joy. On September 9, Nguyen and other sexual violence survivors, including Chanel MillerShe walked a catwalk at the Museum of Modern Art. The models wore pieces by designers such as Chloé, Diane von Furstenberg and Dior. Nguyen proudly wore an eye-catching khan dong, a traditional Vietnamese crown of fresh flowers designed by KimBang Nguyen.
Nguyen's work tackles difficult issues and has the potential to consume everything, but the activist has found ways to ensure she sets boundaries for her own well-being and that of her employees. The key for her is having strict deadlines and making time to indulge in what she loves. For Nguyen, that means building a massive bookshelf at home and expanding her library. For this former NASA intern, it also means spending a lot of time thinking about space. Here's what she told us about how she makes it.
What brings her to Fashion Week: I love fashion and when we talk about fashion we often talk about the art form. But fashion, by its very nature, also has something to do with utility. Everyone wakes up and chooses the clothes we wear, and that act in itself is a choice in our identity. So, I come to fashion from a place where I use it as armor, as art, and as a way to creatively express what's important to me, and that's the rights of survivors.
How the Survivor Fashion Show was born: I was on a NYFW show a few seasons ago and had this aha moment. A common question is, "What are you wearing?" and as I was talking about what I wanted to wear that day, I had this remarkable moment where I thought: I was asked this exact question, but it was the complete opposite experience. It was after my rape. At the time, this sentence shamed me and implied guilt for the violence that happened to me. It was a very closed circle. I then created the Survivor Fashion Show so that survivors could take that question back.
Nguyen walks at this year's Survivor Fashion Show in Tory Burch, Dior, Taller Marmo and a one-of-a-kind Khan Dong designed by KimBang Nguyen.
Photo: Chance Yeh/Getty Images for Rise
How to learn how to put together a show: I don't have a background in fashion but I have friends who are designers and stylists who taught me. I'm also so grateful to the army of people who are helping to put this together. We learned how to put together a fashion show just by trying. We saw a lot of shows and also got advice from designers, friends, stylists and people who just wanted to lend a hand and help.
On Subverting Sexual Violence Conversations: The Survivor Fashion Show really is a fashion show, and the most important thing I wanted as creative director was for it to be subversive about the stigma against sexual violence. When talking about sexual violence, it's often done in this serious, depressing way because the subject itself deserves that seriousness. But I share the sentiment with other survivors that survivors are often put on a glass pedestal and a glass box when we talk about these issues and there is a voyeuristic relationship with the audience like it's trauma porn and we can never heal . So I wanted this event to talk about something serious and be empowering and positive.
Our piece has several levels. It's not just about the clothes that the survivors wear, the designers that we support, but it's also performance art in the sense that it's about people – survivors – walking down the runway and reclaiming something. Sexual violence often destroys a person's self-esteem, body image, and self-esteem. Body dysmorphia is very common among survivors, making it difficult for survivors to actually walk the runway. Yes, it's a very fun, prestigious thing to walk at New York Fashion Week, especially at the Museum of Modern Art, but the act of walking the runway is also transformative because the survivors overcome their fears.
Nguyen and Chanel Miller at this year's Survivor Fashion Show.
Photo: Chance Yeh/Getty Images for Rise
About finding support and enjoying activism: I remember Michelle Lee, the editor-in-chief at the time, went to a brunch for Asian women of fashion Curls, put together. I was very nervous to share the idea for the Survivor Fashion Show there. I had the courage to share and everyone loved it.
I have found so much strength from the women in my life, especially women in fashion and other designers. Peter Do, Prabal Gurung, Phillip Lim, Diane von Furstenberg – these are all people who are partners in last year's show and this year's. I worked with them because they genuinely care about the survivors. They know that an essential part of activism is rejoicing, the most radical form of rebellion. I really enjoy fashion and that's why I get involved with these shows.
On using art to advocate for legislation: My job is a lot of plaything with politicians, but there is an incredible amount of room for art. We used art to make our stories heard and created the "What are you wearing?" exhibit. The United Nations had closed the building to the public and vetted NGOs like Rise. We put the outfits we were raped in in the middle of the lobby to force those diplomats to reckon with us and not forget us even when we couldn't be in the building. We wanted them to know that we're not talking about something abstract. Actually, that's us. We fight for our own stories, our own rapes, to matter.
About her passion for space: I wanted to be an astronaut and I still do, and I remember after my rape I went to astronaut Leland Melvin, one of my mentors, and said, "Hey, Leland, I want to go through the astronaut candidacy, but I have this one too Civil rights that I want to fight for." And he said, "Space will be there. It will be there long after you're gone. So it will be there for you when you come back, but fight for your rights."
The overview effect is what happens to astronauts when they fly into space. It is documented in the psychiatric literature. Astronauts will leave Earth and see this pale blue point and everything that has ever lived or died on that point. It brings perspective to their lives, and when astronauts return to Earth, they are deeply moved to make a change. I think you don't need to fly into space to get the overview effect. It's just an orbital perspective. And that really helps me.
What she does when she's relaxing for the day: Journal of Gratitude. Every night I write down five things I'm grateful for and it gets me thinking but also understanding the perspective of where I stand because it's been a journey getting here – almost a decade. I build my book collection, so I read. I am also creating what I call a Garden of Justice. For every law passed, I plant a new plant. It's a bit of my creative side and a physical manifestation of achievements.