high energy efficiency building D of ACPV defines the workplace
ACPV ArchitectsAntonio Cittero and Patricia Viel redefine workspace to give employees' personal and professional needs in the new 20,000 sqm. company D and Symbiosis business district Milan. Working under the principles of social sustainability, the building works well in harmony with existing buildings and green public spaces in its surroundings. The two-story mass-covered volume displays a four-story cantilever over Via Orobia, with a nine-story newsstand unit organizing office space, and commercial activity on the ground floor. The structure of the building and the values ​​change between cup and strong something and the white metal recalls the design of the Fastweb Headquarters in the side, while the level road of the green area and the water that flows connects Piazza Olivetti.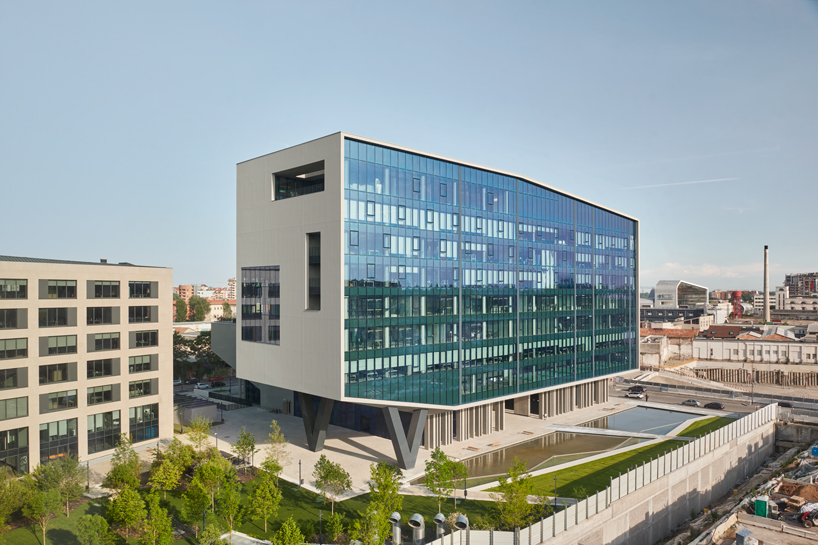 All images by ©Leo Torri
Flexible design enables an agile and healthy business environment
The green outdoor garden on the roof of the short-term building allows for light physical exercise or casual meetings between employees. This flexible new home design facilitates agile work processes, fosters collaboration through collaborative workspaces and connects colleagues who work on-site or from home. The best use of the workplace allows the building to receive new services that change the way people experience the office environment. From the kitchen, the gym, the lounge, and the hotel, employees can access all the necessary facilities without having to leave the building.
Building D, designed for the European investment and development company Covivio, supports large companies and international companies. This well-acclaimed project has received LEED Platinum and WELL Bronze certification for its focus on employee well-being, indoor comfort, and energy-efficient design that guarantees low carbon emissions. Reaching milestones in the completion of building D in the Symbiosis masterplan, the leader of the duo ACPV architects envisage a new accessible area, following the polycentric and cross-cultural principles of sustainable urban development.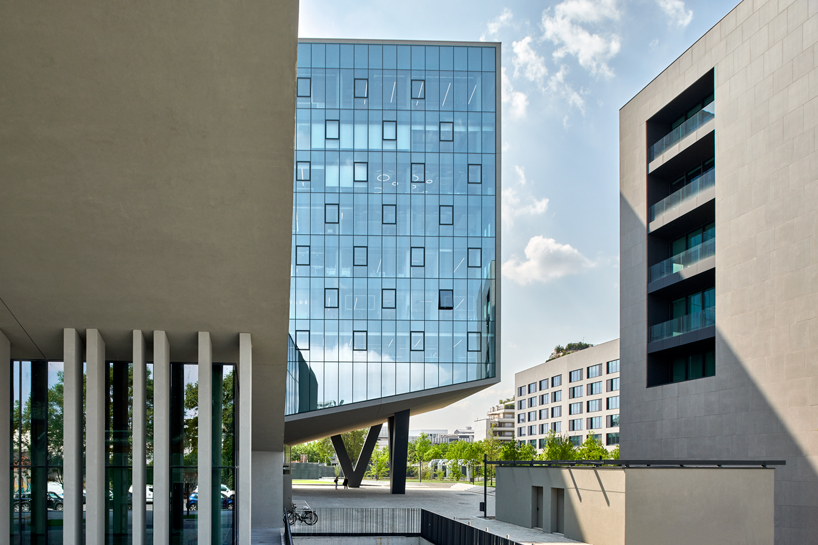 High glass volume appears in the Symbiosis business area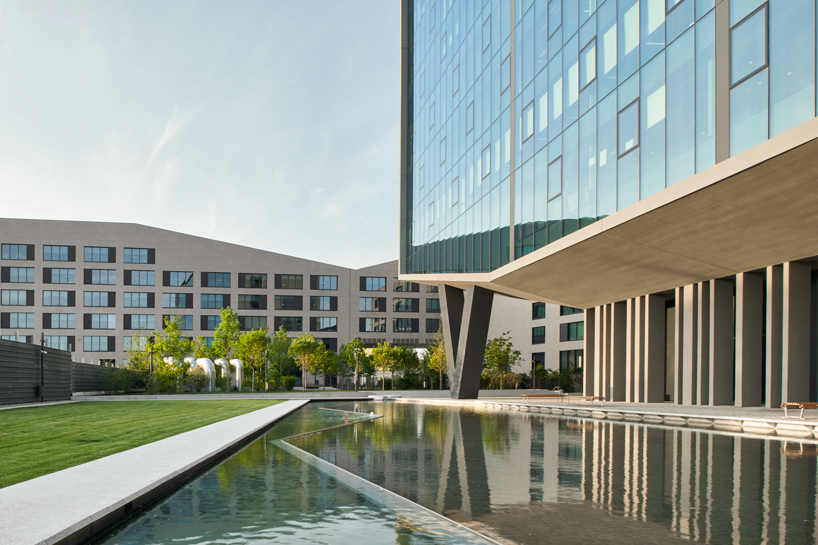 the office building and the green outside reflect on the water