Who doesn't love big, bouncy, voluminous curls? The super 90s fluffy hairstyle or fluffy hair breakout is trending on TikTok and around the world. With '90s and Y2K era styles being the latest fashion staple, it's no surprise this high-volume style continues to make waves. If you're keen to try the fluffy hair trend, here's our guide to what it is and how to get it!
What is fluffy hair?
Fluffy hair is a big and powerful blend of volume and texture. For this style, the bigger the blowout, the better. Think 90's babes like supermodel Cindy Crawford or Cher from the popular rich girl of all time clueless.
With a glossy, bouncy yet soft look, this frizz-free blowout style is still meant to appear "natural" rather than artificial. Depending on your hair texture, this may be easier for some than others. Either way, hot tools and a good product foundation will be your best friend when replicating this look on yourself.
How to get fluffy hair
The steps to recreate this look at home may vary depending on the texture and length of your hair. But there are a few general tips and tricks to help anyone get the fluffy look they desire.
Start with the right tools
Before you start your fluffy hair transformation, gather all the tools you need for this process. For those with longer hair, a blow dryer brush or blow dryer and velcro rollers are key. Those with shorter hair may be able to get away with using their natural texture, but if not, a smaller blow-dry brush or regular blow-dryer can help here. You'll also need a volumizing product, a styling or straightening cream and in some cases a hair oil, but definitely a super wide-toothed comb.
Tips for long fluffy hair
When working with long hair and trying to create a fluffy blowout look, it's always best to start with damp, towel-dried curls. At this step, add your foundation products, such as A root volumizer or thickener if needed, as well as a styling cream in your ends to provide some hold.
Using your blow-dry brush or blow dryer, round 1/4″ to 1″ sections of your hair up toward the top of your head (this will create more volume). After drying each section, roll the hair onto a velcro roller and pin in place. Roll your rollers in a mix of direction and away from the face to create more body and movement. When you reach the bangs or fringe area, be sure to blow dry backwards and away, then use the velcro roller (this will create the perfect curtain shape). Leave hairspray and curlers in for up to an hour, gently pull out and finish with some hair oil on the ends and a wide-toothed comb.
Tips for short fluffy hair
Creating short, fluffy hair is a slightly different process. The steps here can vary greatly depending on your natural hair texture. For some, blow-drying towel-dried hair from the bottom creates just enough "fluff" and volume to create the style. Others require more products and scrunching.
Overall, the best way to achieve this look on short hair is to start with damp hair, or dampen your hair, apply a volumizing powder or styling cream, and then blow dry or scrunch up to the top. Experimenting with different products can also produce different levels of finish. If you prefer something more polished, aim for a styling cream. If you prefer a beachy matte look, a volumising powder or salt spray can be your best friend.
Best Products to Help You Achieve Fluffy Hair
Creating long-lasting, fluffy hairstyles depends on using quality products. Here are some of our favourites.
Volume Spray 25 from Kenra Professional
$26 at Ulta.com
Ouai's high-performance volumizing spray creates a great foundation for thick, fluffy hair. This volumising spray provides the maximum amount of volume and hold to keep your style lasting all day without the crunchy, sticky feel that some volumising sprays leave behind.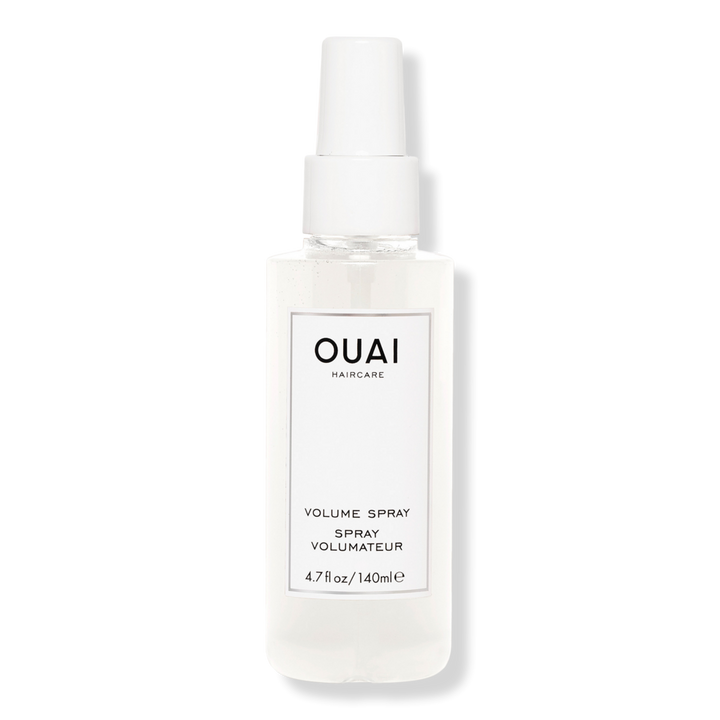 (Image source: Ulta.com)
Kristen Ess' Working Texture Loose Styling Powder
$11 at Ulta.com
Kristen Ess Working Texture Loose Styling Powder is a great choice for enhancing both short and long fluffy hair. This texturizing powder gives hair instant hold with a medium hold, making it easier to create volume that stays. Applying this to the roots or on shorter, fluffy hair creates loads of texture.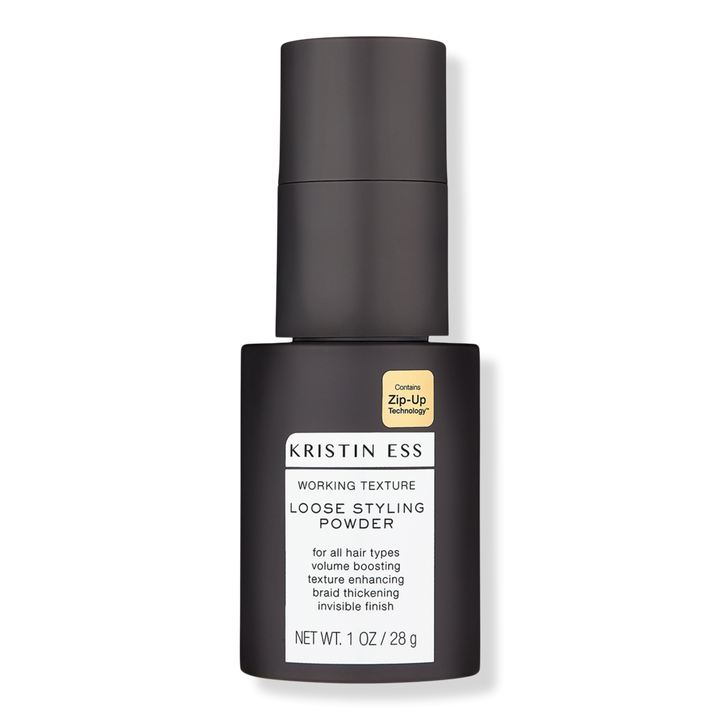 (Image source: Ulta.com)
Verb's Ghost Weightless Hair Oil
$20 at Ulta.com
This iconic Verb hair oil is truly magical. Its ability to soften and smoothen lengths and ends without weighing it down or affecting your hairstyle is almost unheard of. Regardless of your hair texture, this hair oil provides shine and care and is perfect for adding the finishing touch to your fluffy hairstyle. At the end of styling, run a drop or two through your ends for a seamlessly sealed styling.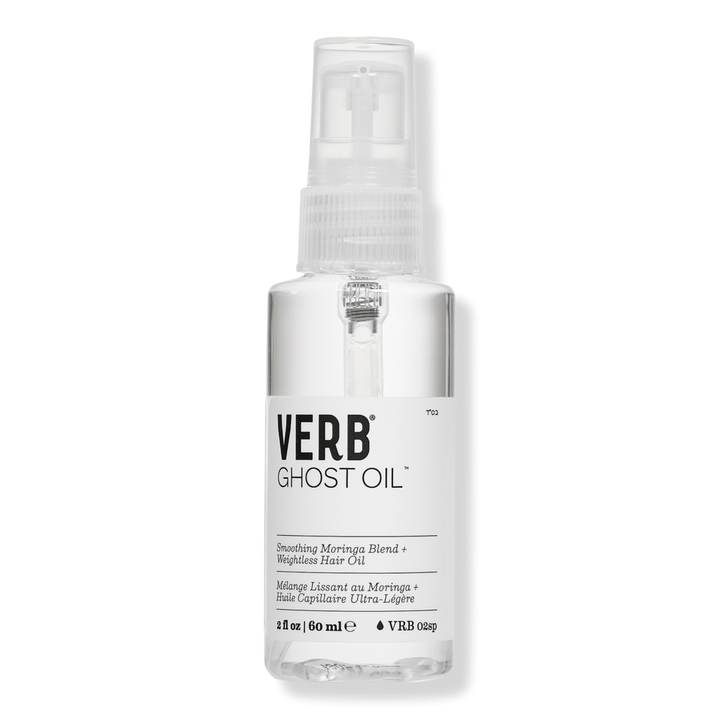 (Image source: Ulta.com)
Revlon's One-Step Volumizer blow-dry brush
$64.99 at Ulta.com
You're really going to want this. Sure, you can blow dry and round brush with your standard dryer and brushes, but the Revlon One-Step Blow Dry Brush has made this fluffy hair styling part a breeze. Take it easy on your arms and save some time with this affordable blow dry brush option.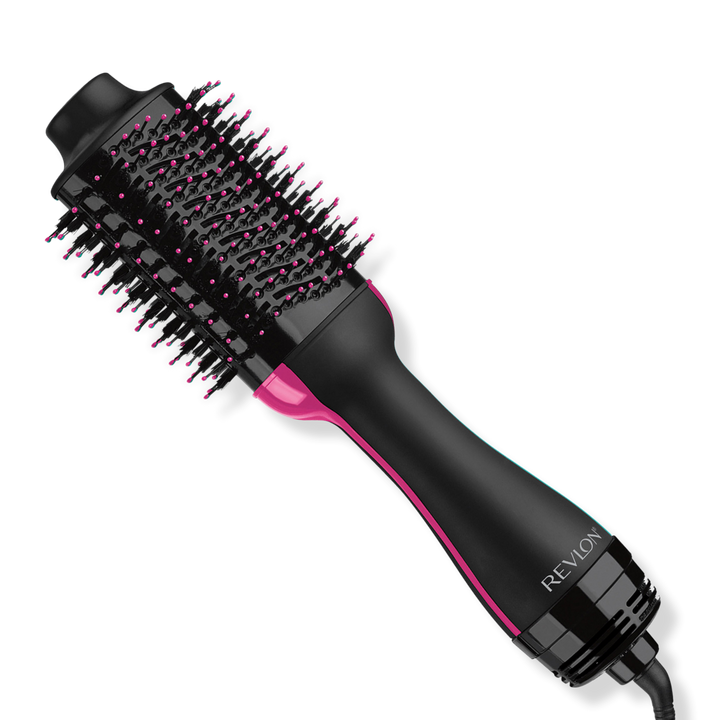 (Image source: Ulta.com)
Conair Classic Self Grip Hair Curler
$8.74 at Walmart.com
Velcro rollers are a must for creating the long fluffy hair breakout. This assorted set from Conair includes multiple sizes and 31 pieces, meaning you're sure to have enough to cover your entire head. Bonus points for smaller curlers are included for those who need them with shorter hair or fringes.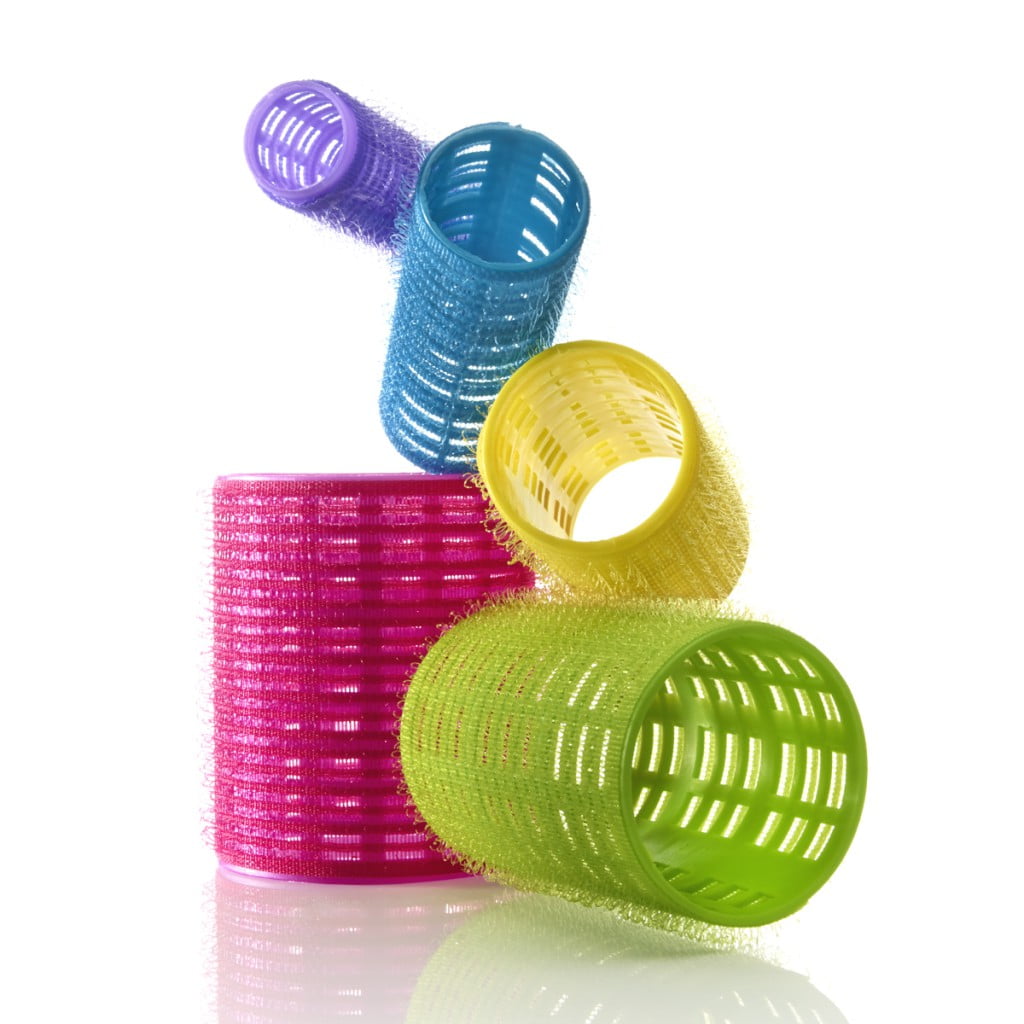 (Image source: Walmart.com)
Ready to make that fluffy hair last?! HERE are four easy ways to extend the life of your blowout!