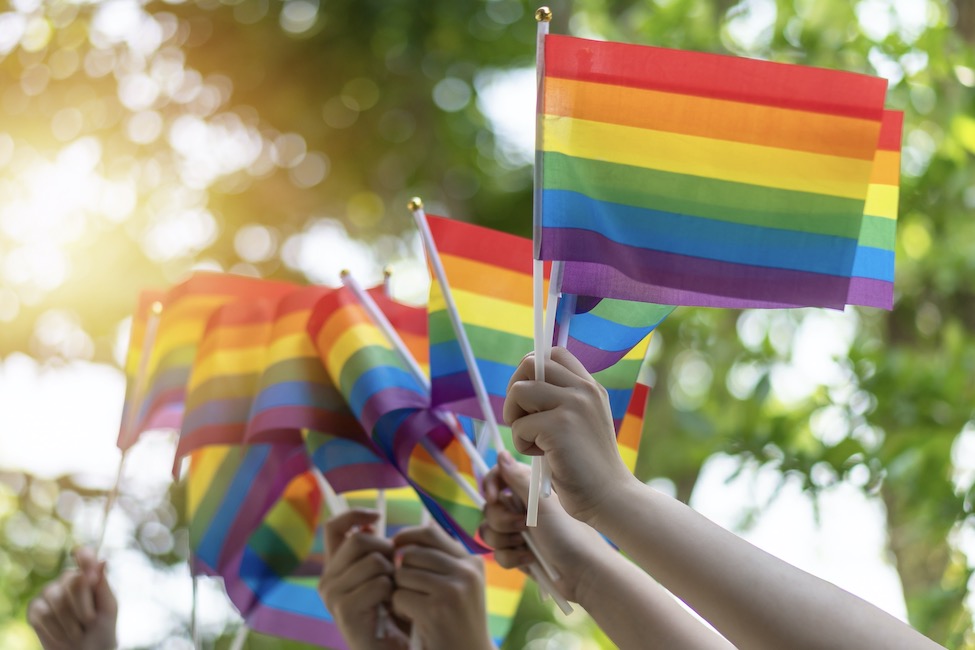 ---
Florida Atlantic University is celebrating LGBTQ+ History Month with a series of events for students, staff and faculty beginning Wednesday, October 5 through Monday, October 31 at its Boca Raton, Jupiter and Broward campuses.
The following events will take place at FAU's Boca Raton campus, 777 Glades Road:
Queer coffee hour

Wednesday 5 Oct from 1pm to 2pm

Center for ideas, student union
The Center for IDEAs, in partnership with Victim Services, is hosting a Queer Coffee Hour as part of Domestic Violence Awareness Month. Join staff and others in a discussion focused on domestic violence and the LGBTQ+ community. The event takes place in the Diversity Lounge within the Center for IDEAs. For more information, email Jemaise Jones at [email protected]



12th Annual drag show


Friday 7 October from 8:00 p.m. to 10:30 p.m

Carole and Barry Kaye Auditorium, Student Union
**Open to the public**
Kick-off for FAU's homecoming with the 12th annual drag show. The drag show features a night of entertainment performances using lip syncing and dancing to highlight issues within the LGBTQ+ community and to showcase the diversity of gender expression. The event will feature RuPaul's Drag Race finalist Roxxxy Andrews with local artists Ariel Rimm, TP Lords, Nicky Monet, Velvet Lenore, Rianna Petrone and Katt Wilderness. This event is free for all FAU students, and the public can purchase a $10 ticket.


National Coming Out Day – Tabling Event



Tuesday, October 11 from 11 a.m. to 2 p.m

FAU Breezeway
The event itself will be a combination of FAU pride and Hispanic/Latino/a/x Heritage Month cultures. Several culturally oriented student organizations at FAU present handicrafts, music and dance in addition to food.


Coming-out monologues



Tuesday, October 11 from 5:30 p.m. to 6:30 p.m

House chambers rooms, student union
The coming-out monologues will acknowledge and make room for the potential difficulties of coming out, while encouraging everyone to find the "gold" in their stories. This can be like being embraced by family, finding community and chosen families, or finding love within yourself. For more information, email Jemaise Jones of the Center for IDEAs at [email protected]


Panel discussion on the Rainbow project

Wednesday 19 October from 1pm to 3pm



Grand Palm Room, Student Union


In partnership with the SG Multicultural Programming Board, the panel discussion aims to engage faculty and staff who are part of the LGBTQ+ community and allies. The discussion will focus on what the rainbow means to you. For more information, email the SG Multicultural Programming Board at [email protected]
The following events take place at FAU's John D. MacArthur Campus, 5353 Parkside Dr., in Jupiter:
Draw bingo

Tuesday 18 October from 7pm to 8pm


119 AD

A fabulous bingo night hosted by a special mysterious guest. Learn how to play the game, win prizes and enjoy the show. For more information email Cecilia Sarmiento – Northern Campus Life at [email protected]
The following events will take place on the FAU Davie Campus, 3200 College Ave.:


Owl Craft: Tie-Dye with Pride

Monday 17 October from 1pm to 3pm



Student Union Oasis Lounge

Let your true colors shine by creating your winning personalized tie-dye pride t-shirt. For more information, email Nyobee McCall of the Center for IDEAs – Broward Campus Life at [email protected]
The following events will take place on the FAU campus in Fort Lauderdale, 11 E Las Olas Blvd:

Coming Out Activity

Monday, October 10 at 4:30 p.m. to 5:30 p.m

HEC 910

This event will be an open forum for attendees to share and learn what National Coming Out Day is all about. For more information, email Nyobee McCall of the Center for IDEAs – Broward Campus Life at [email protected]
-FAU-