Diablo Valley College's Career and Transfer Center is hosting its first-ever Career Closet Fashion Night on Thursday, September 29th.
The event, scheduled for 5:30 p.m. at the DVC campus Commons, was organized to raise funds and raise money for the college's Careers Closet, which provides work attire for needy students entering the application process.
"We've worked really hard to make sure this service is well known across campus," said Marina Varela, the interim senior program coordinator for DVC's Career and Transfer Center.
Highlighting the career closet's current need for gender neutral and plus size clothing, Varela said she saw a demand for the service.
"We've been working on the program structure all summer," she added.
Yeni Galvez, the program coordinator for careers and transfer services, echoed Varela, saying the big goal is "to make sure students know about this program."
Galvez said the purpose of providing free workwear to students looking to enter the workforce is "all about building confidence."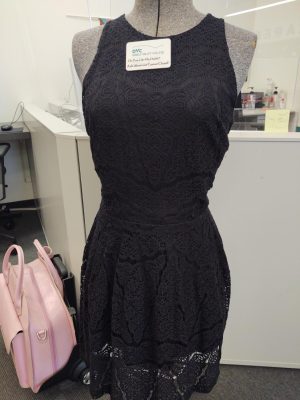 The career and transfer center also helps prepare students with job interviews tailored to the desired position and gives feedback on their appearance. Varela advised students to come to the mock interviews with their resume, cover letter, and notepad — and be prepared to ask questions of their potential employer.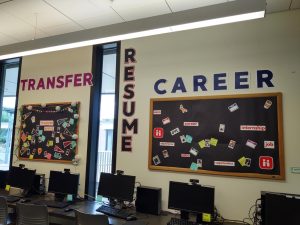 She added that DVC students who need clothes from the career closet can come visit as often as needed and keep the clothes they choose. Students are free to choose their outfits for events such as job fairs, conferences and seminars.
However, after the second visit to the career closet, students are required to report to the senior program coordinator to ensure they are making progress at job interviews, Varela said.
"Our services are open to all DVC students. We will never steer a student away," she added.
Tickets to the fundraising fashion show can be purchased on Eventbrite here. Prices range from $30, $50, and $75 general admission tickets to a VIP ticket that includes VIP seating at the event. Ticket monies will be donated to the Careers Closet. As of September 19, the fashion show has raised $530 in donations, with six tickets sold out of a hundred available.
The actual show is scheduled to start at 6 p.m., after half an hour of drinks, appetizers and music.
Varela said Fashion Night is a great opportunity to "showcase" the variety of clothing available to students.
"The event is really meant to bring everyone together to get inspiration and show what is needed on campus."