Jerry Gogosian, the formerly anonymous Instagram personality and art world satirist, is collaborating with Sotheby's to curate Suggested Followers: How the Algorithm is Always Right, a group show featuring 20 artists curated by the Social media platform. Gogosian – whose real name is Hilde Lynn Helphenstein – uses her dark sense of humor and memes to explore the frontiers and gates of the art world. Aside from her account, however, Helphenstein is an independent art curator and former gallery owner in Los Angeles, and her show for Sotheby's, which opens tomorrow at the auction house's New York gallery, features both established and emerging talent, many of whom haven't been yet brought on the market.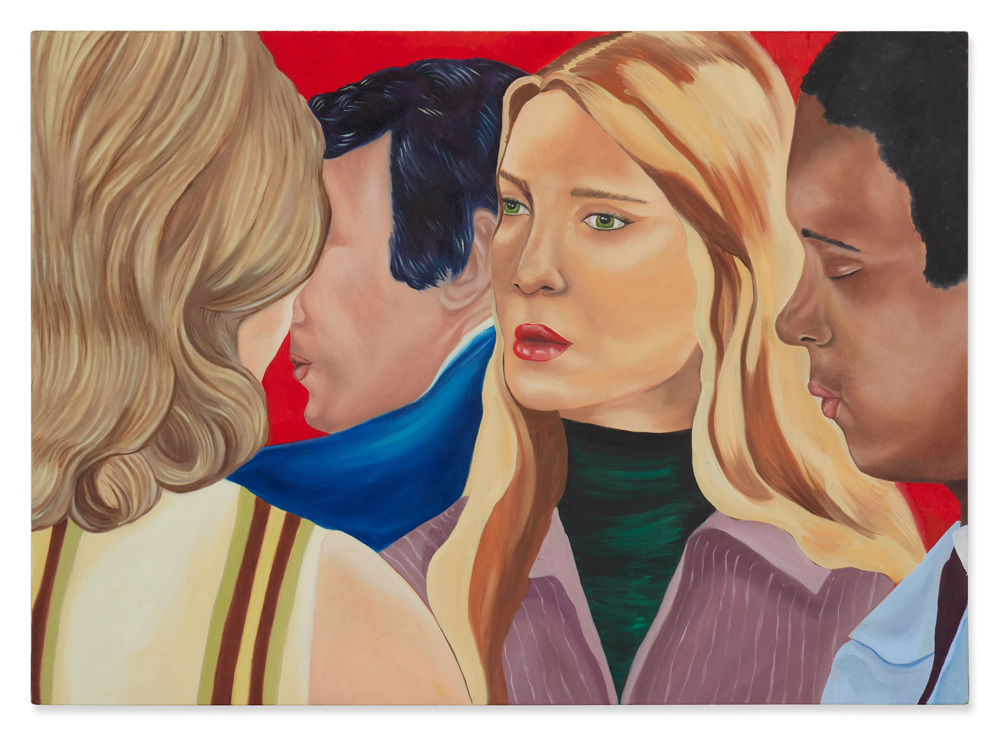 Since releasing Jerry Gogosian, a tribute to art critic Jerry Saltz and art dealer Larry Gagosian, in 2018, Helphenstein has emerged as one of art criticism's funniest and most spirited voices. Her fresh perspective also addresses the influence of social media on the art market. "We live inseparably with the algorithm, which behaves like God and the devil," she says before the show. "It grants desires, informs your style, shapes your aspirations, and visually teaches you about contemporary art. On the other hand, it can also banish you, humiliate you and alienate you."
Helphenstein curated the group of artists for the show using the Explore Page feature in the Visuals First app – a tab that suggests Instagram accounts that a user might like based on their activity. The @JerryGogosian account suggested artists like Sarah Thibault, Ronan Day-Lewis, Gigi Rose Gray, Joshua Citarella and Marc Quinn for this unique collaboration. "The concept for the exhibition was natural," she says. "Because the show was curated by @jerrygogsian it had to be art based in Instagram's suggested followers and now we've intentionally brought Jerry's likes and saves to IRL. The Sotheby's team was also totally on board and to be honest I was a bit shocked. We had an app curated by an avatar."
This sales show "IRL Explorer Page" is not only a commentary on the power of Instagram, but also an opportunity to showcase relatively unknown artists alongside already well-known artists. It reflects the way social media influences what art collectors like, buy and discover. It's a space Jerry Gogosian knows well. "As we got to know each other better," says Helphenstein of Sotheby's Buy Now team, with whom she had worked, "I think they started to understand that Jerry is a character living in an absurd universe."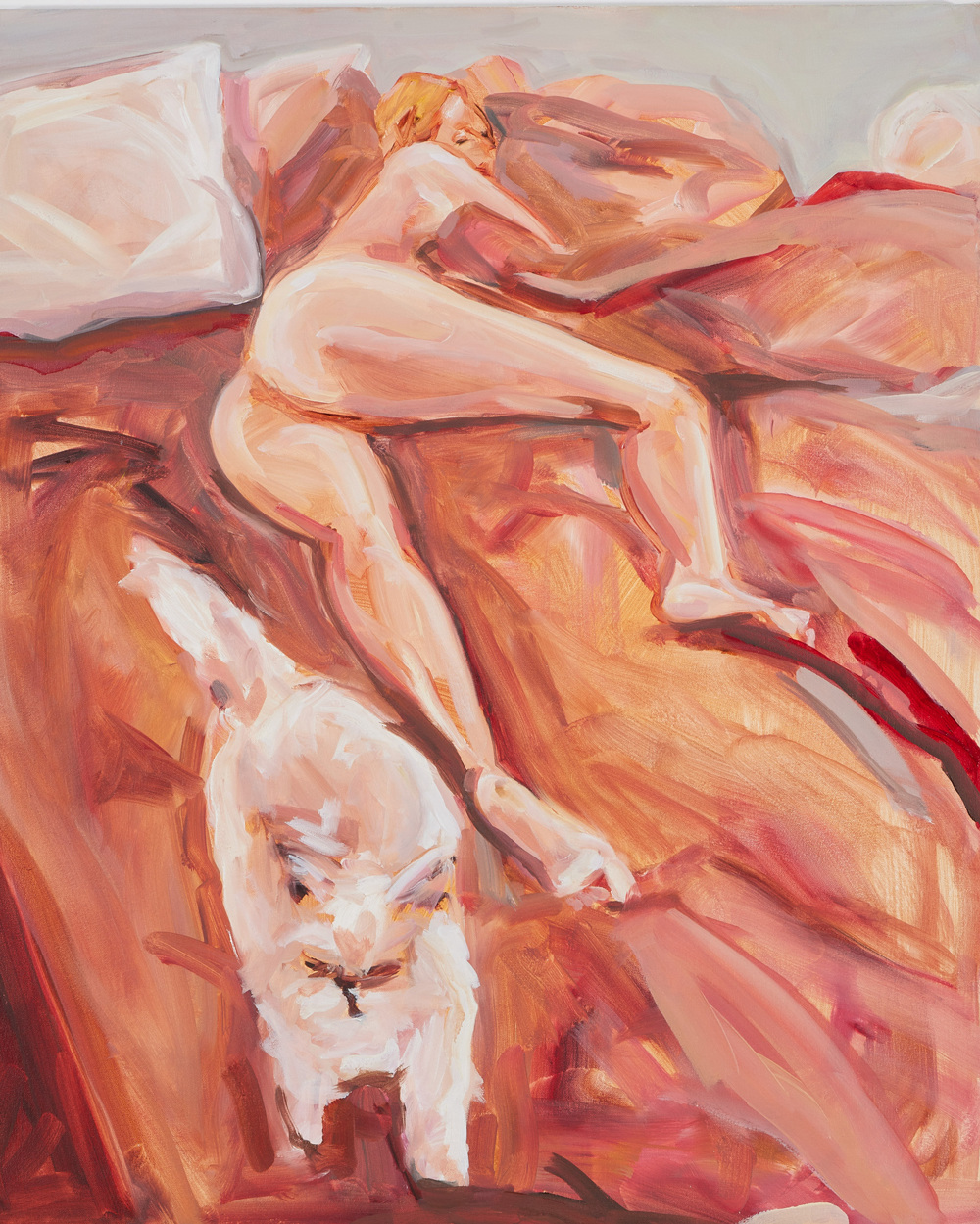 Jerry Gogosian proves that the old way of doing things doesn't necessarily mean it's the right one or the only one. The exhibition concept, in contrast to the current art world, builds a community where accessibility and opportunities are open to many more talents. And his curatorial strategy, relying on internet-driven connections, is a truer example of how art historical research can be done today. For this exhibition, a work by Marc Quinn with Kim Kardashian Helphenstein led to Max Rippon's hand-painted absurd headlines, then to Seibren Versteeg's digital artwork in which a computer program creates a daily image of him reading the newspaper, and finally to Henry Gunderson's paintings from a mind of the computer. "AI is binary right now and can really punish you if the program misreads you," says the curator. "It's tough and rewarding depending on how you play the game. And finally, you meet a Kardashian no matter where you look."
Suggested Followers: How the Algorithm is Always Right is on view September 24, 2022 – October 3, 2022 at Sotheby's New York at 1334 York Ave, New York, NY 10021.
Sign up for the culture newsletter
Sure we can be close friends. Unfiltered access awaits you.