Estimated reading time: 6-7 minutes
SALT LAKE CITY — The famous Spider-Man meme of three Spider-Men pointing at each other got real on Thursday — though not for the first time this year if you've watched the latest installment of the superhero (or superheroes). Established line for FanX, Utah's comic book convention.
Friends Isaac Hammond and Jeremiah White walked together, dressed as Tom Holland's and Tobey McGuire's versions of the character, respectively. They ran into Mostyn Cagle, dressed up as Andrew Garfield's version, as they waited for the convention to start, and agreed the trio were forging a "new friendship."
The young men said they aspired to do good, like Peter Parker, who goes from shy, geeky guy to hero.
"I've seen these movies since I was little… I just wanted to be that, I think. I just feel like being a nerd can be a good thing," White said.
That's what they wanted to celebrate over the weekend, as they said they were excited to fly their nerd flags along with others at FanX.
"Everyone's about the same," Hammond said.
"I love the vibe. I don't get bullied… I can just be myself and feel okay," Cagle said.
"Nobody's going to judge you for wearing a suit. It feels good," Hammond added. "It's an escape."
Thousands are expected to attend the convention at the Salt Palace Convention Center in Salt Lake City this weekend. The convention features celebrities and creators from across the entertainment industry. Many Thursday attendees wore a variety of costumes of characters from the fantasy world, from anime to sci-fi to superheroes and beyond.
Attendees can meet and have their picture taken with their favorite celebrity guests and listen to panel discussions. Hundreds of vendors also sell their wares, filling the Salt Palace Convention Center with colorful artwork, toys, and items for cosplay, a type of performance art where fans dress up as fictional characters.
Mike Lookinland, who played Bobby Brady on The Brady Bunch, said FanX is "by far the biggest and nicest, coolest thing I've seen anywhere in the country, and I've done Chicago, New York, LA"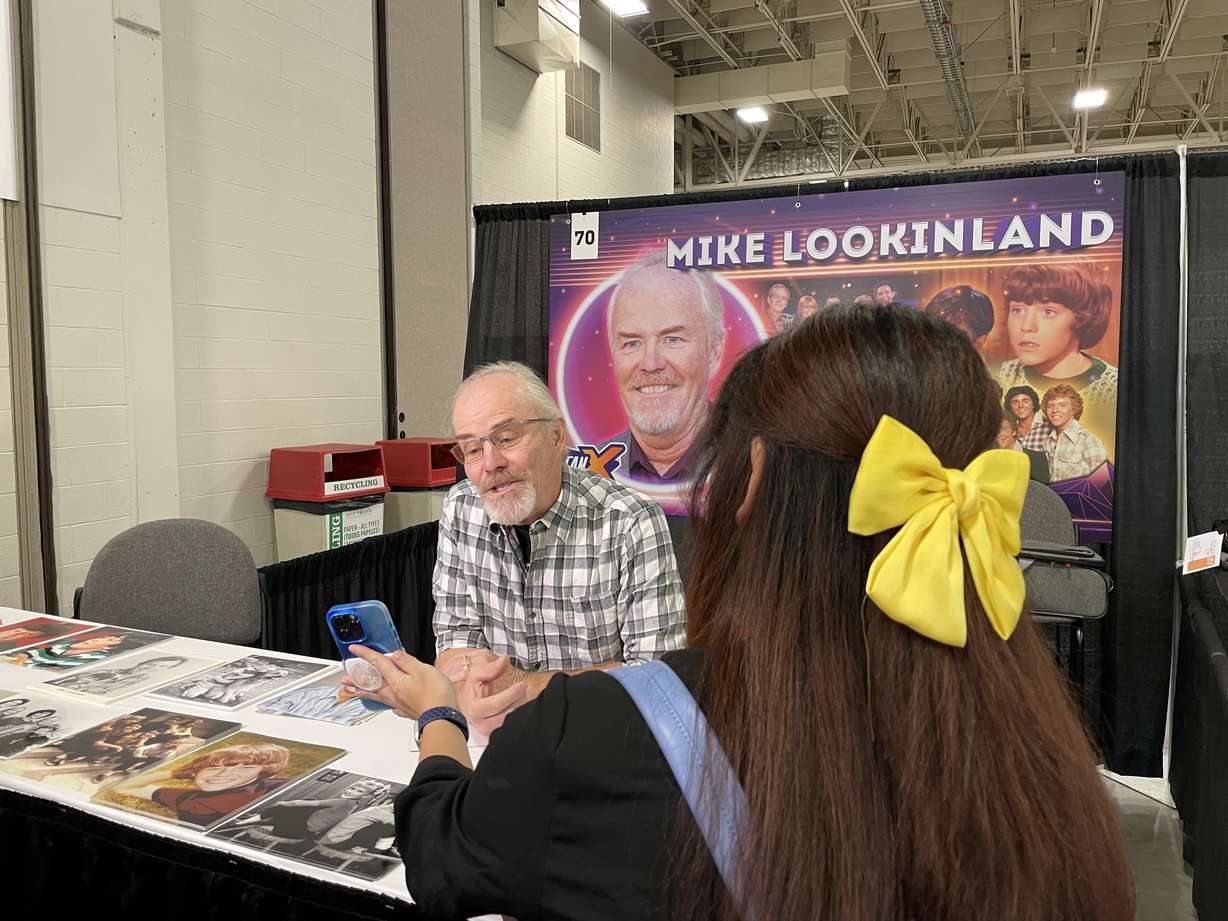 He noted that Salt Lake City is a "local show in his hometown" for him since his mother lives in the area.
One of the biggest draws to the convention for Lookiland are the fans, who have been taught the importance of keeping a show going by his co-star Florence Henderson. Lookinland said he enjoys meeting people, shaking hands and hearing their stories. He also "fans out" for other cast members.
"By the end of the weekend, however, I will be exhausted," he said.
Lookinland said he never gets tired of hearing people tell him they love "The Brady Bunch" — and he's rarely heard anything negative about the show.
"It's all good, and that's why the show has endured all these years. It's because it makes you feel good to see them, to grow up watching their kids see them."
Backstreet Boy AJ McLean, a celebrity guest, said the first comic convention he attended was FanX in 2016.
"I love it. I'm a big man kid so I love comics, I love Marvel, I love the whole experience so I'm honored to be here," McLean told reporters.
He said the beloved boy (now men) band is still going strong after 30 years together and will be releasing their first Christmas album soon. A collaboration with British girl band Spice Girls could also be in the works, he said, although that hasn't happened yet.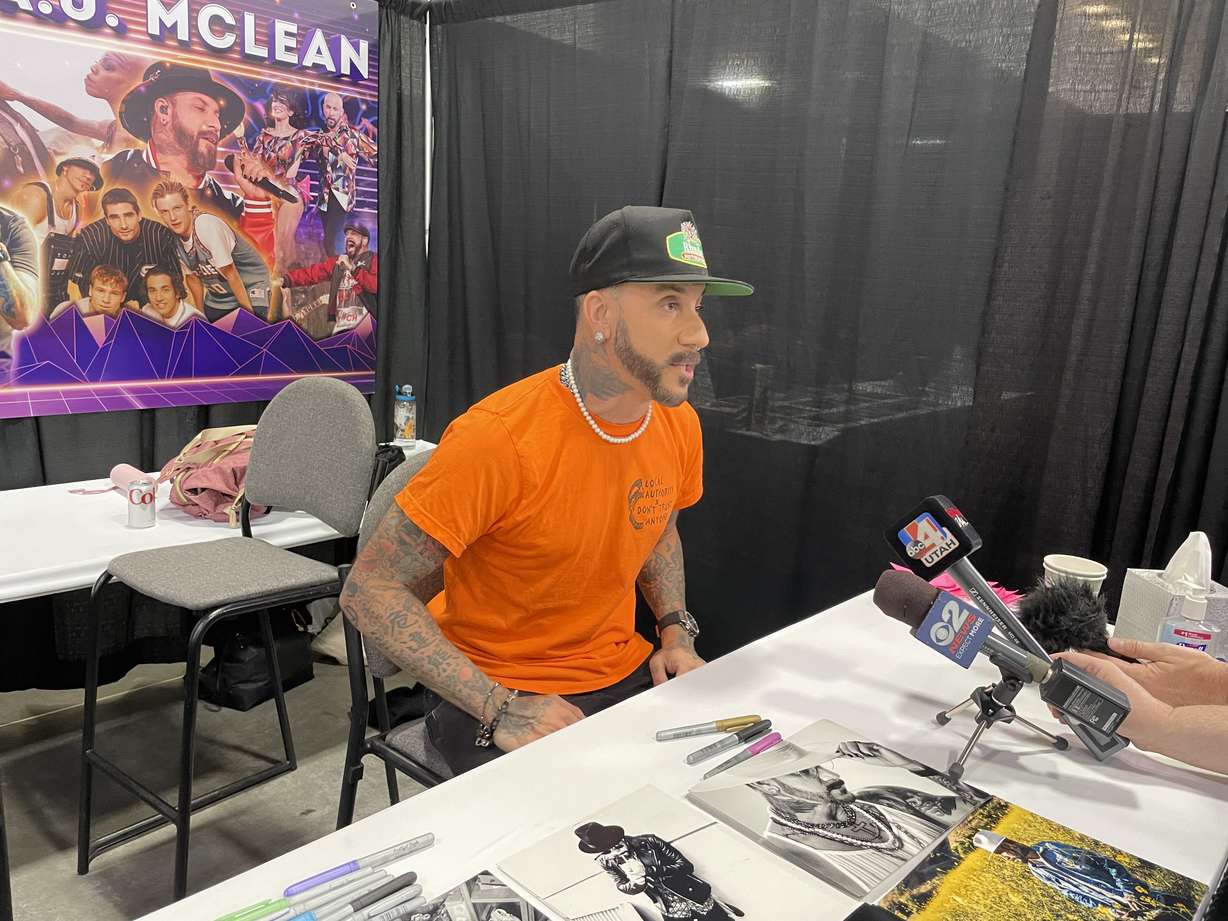 When asked if he considers himself a nerd, he said: "I'm the biggest nerd in the world. I'm a man-child, I love toys, I'm a sneaker head, I'm a big collector, I have a serious problem with sneakers and Funkos," referring to the pop-culture-oriented dolls.
He added he has about 1,200 Funko dolls that his wife let him store and an Iron Man helmet. "This is like my haven from all these cons. I'm having the best of times. And the other artists and the people and the fans here are so kind and so sweet, and it's just one big happy family, to be honest with you."
The convention celebrates iconic characters like Nintendo's Mario, whom perhaps no one knows better than Charles Martinet.
"Hi, it's Super Mario! Woohoo. Mama mia, you're number 1!" said Martinet, who has voiced Mario since 1992.
He said he "crashed" the audition for the character after never hearing of Nintendo.
"You're an Italian plumber from Brooklyn named Mario, and you're going to star in a video game, which is a real-time animation system for Nintendo," Martinet recalled from those who told him at the audition.
He said he started describing the process of making spaghetti in an Italian accent until he ran out of words and started making it up. He got the job and it's been "great joy" for 30 years, Martinet said.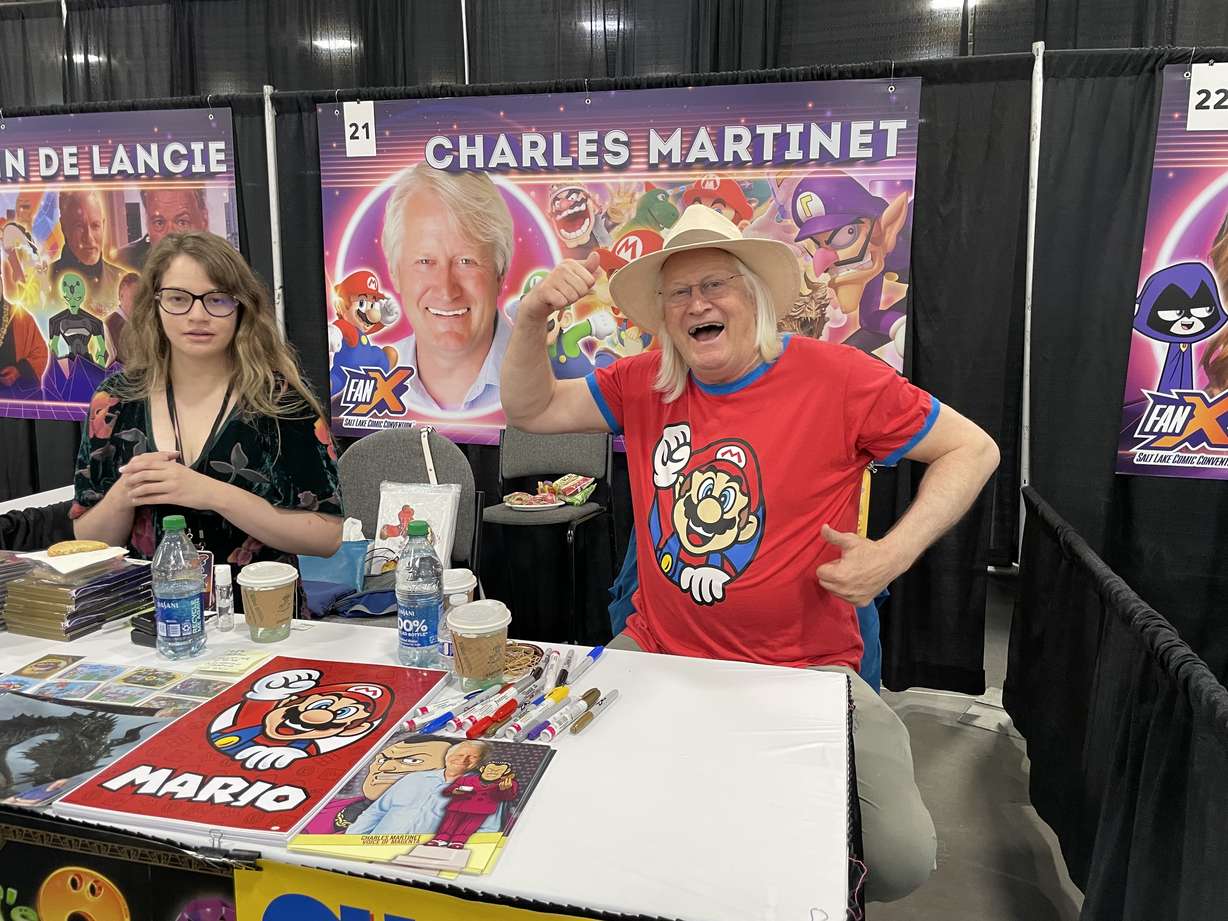 "Find what you love to do, what makes your heart sing, and bring happiness to yourself. Be your own best friend because you deserve the love and tenderness you give your best friend for yourself. And then go out into your world because you will bring happiness to other people," Martinet urges others. "I think , when we all dedicate ourselves to happiness, our own and that of other people, our world becomes better and better."
Jennifer McKenna of Ogden said she attended the convention every year except one. Her favorite event is the "Doctor Horrible's Sing-Along Blog" singalong, a charity event that takes place at the end of the convention.
"And it's 500 people singing the same thing, and we think we've got props and everything. It's great," she said.
She was looking forward to meeting Star Trek actor John de Lancie on Thursday.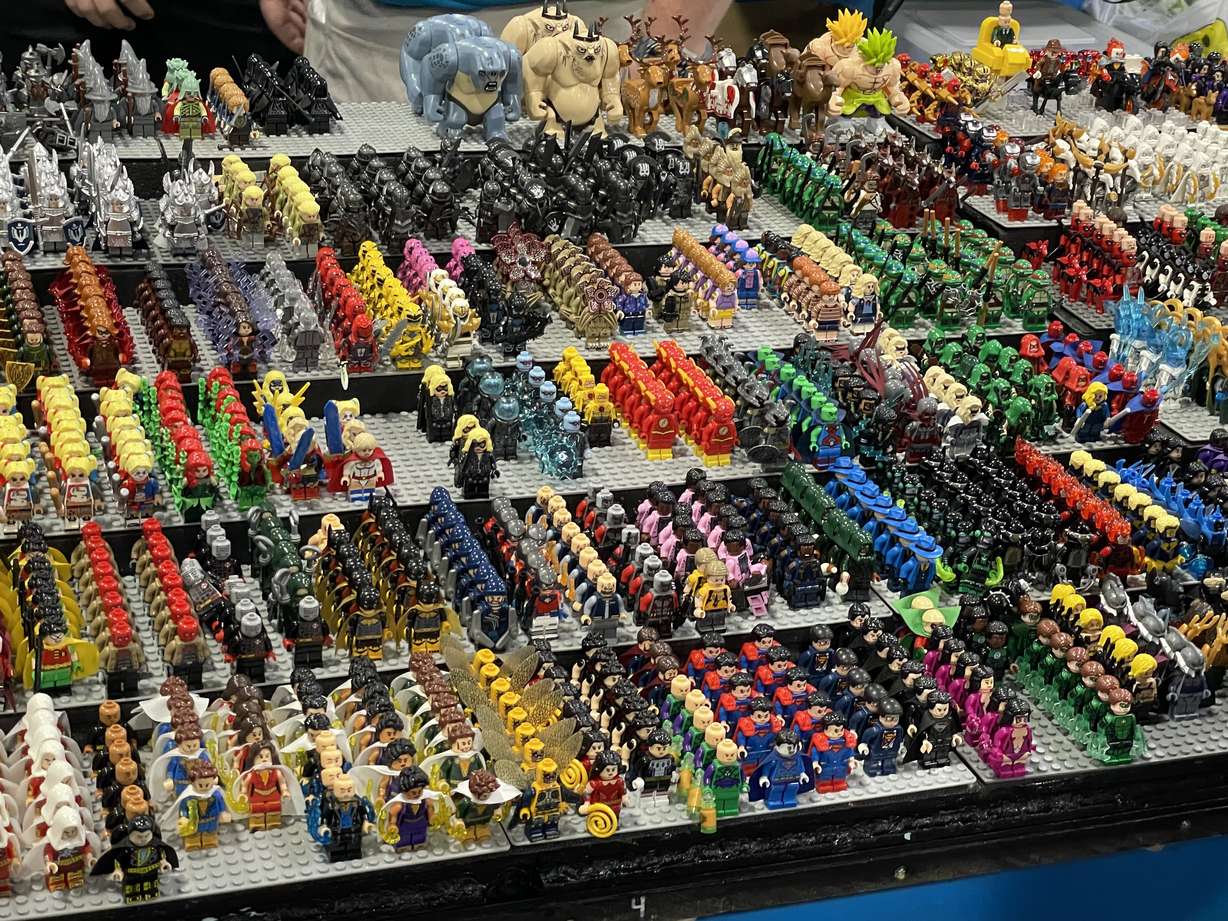 Actress Rachel Skarsten, a celebrity guest at the event, said she loves comic conventions because they give people a chance to be themselves. She said she's looking forward to FanX, which she's attending for the first time.
Jonas Carlind and Tate Rigtrup traveled from Cedar City for the convention, where they cosplayed as samurai and knights.
"I've always wanted to go to a convention. I've never been to any of them. I just have all of that," Rigtrup said of his suit of armor.
Carlind was excited to meet Princess Bride actor Cary Elwes and Rigtrup said he can't wait to shop for goods, particularly a leather backpack.
Rigtrup said he's looking forward to "the inclusion. It's nice to be around people who are as nerdy as you are."
"It's nice to express your interests and hobbies, the things you enjoy doing, watching and playing," Carlind said.
×
photos
The Latest Utah Stories
Other stories that might interest you