WARNING: Major social media find ways to block the conservative/evangelical viewpoint. Click here for daily electronic delivery of The Stand's Daily Digest – AFA's Top Blogs of the Day.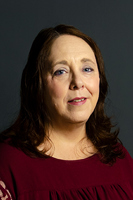 Joy Lucius
The stand clerk
MORE


Have you ever met someone so passionate about the pursuit of the things of God that it was contagious? So much so that your daily walk has been like a spiritual compass, constantly leading you straight to God.
Alice Larson Scott is one of those people.
On the surface, Alice is a typical Christian woman. She and her husband Josh have been married for 19 years and raise three children, Emma Carleigh, 14, Eliot, 11, and Ethan, 7, who are dedicated to taking care of their family and home. As with many Christian couples, the love of God and family is paramount. Of course, they enjoy spending time with their children and the feeling is very much mutual on the part of their children.
The Scotts are an active family, dividing their time between attending church and activities, school events, and engaging in various sports and hobbies. The Scots also regularly work together on assignments abroad. In addition to everything else, Alice regularly lends her time and talents to her children's schools.
Yes, Alice sounds like the typical busy mom, right?
But if you spend more than five minutes with her, you'll be struck by the unrelenting passion and joy that permeates everything she says and does. Your cup is overflowing with the goodness of God, and everyone around is sure to get wet.
Some people might even say that Alice is a dreamer, but she is much more than that.
"I decided early on to be a dream maker," Alice explained the booth. "I was determined never to be a person who just sits around and talks about their dreams, about what could be done. I decided to take the risk to get the job done and pursue the dreams that God gave me."
The dream that she is do Moment brings with it her lifelong love of the performing arts. In truth, Alice has been on stage, church, school, college and beyond for most of her life. Writing, rewriting, producing and/or directing major stage productions therefore seemed like a logical progression to her dreams.
In recent years, three of the productions she has been a part of received rave reviews and numerous awards when they premiered in Alice's hometown of Kansas City, Missouri: "As in the Days of Noah", "From Patmos" and "Between Two". worlds."
"It's more than a love of theater for me," Alice said. "Yes, I am a storyteller at heart. But greater than that is my love for community. I need this community; we all do to some extent.
"But no matter what story we're telling or what job we're doing, my ultimate goal is to foster a culture of honor on my production sets. That is my ultimate dream – to provide a safe space for Christians to use their gifts and talents and hopefully include someone's miracle in the process."
Right now, God is really expanding Alice's dreams and taking her into realms she could never have imagined. Along with Justin Rizzo, her creative partner of 12 years, Alice transforms live musical performances into feature films. In fact, filming for her second music project has recently been completed. Between two worlds.
It is a fictionalized version of the story of Daniel, the Old Testament prophet. Set in the year 2323, this futuristic version of the biblical story follows Daniel Abrams, a young man who respects the law and God. But Daniel is caught between two worlds as he faces the imminent invasion of Babylon led by the evil Nebuchadnezzar.
When "Between Two Worlds" debuted in 2017, it won Best New Musical in Kansas City. But Alice and Justin had to completely redesign the musical for filming, and it was a big undertaking. However, when her four days of filming ended, Alice was more excited than ever to see her dream come true – in film.
"As with any production," she explained, "we wanted our characters, in this case Daniel, to be that relatable. We wanted viewers to really see the relationship between God and Daniel. He was a real person with real thoughts and real concerns. Faith comes from relationships. His didn't happen overnight. It was built over time. Everything is relational when it matters."
During the film's production, Alice also wanted her own relationship with God and her family to be the focus for every member of the cast and crew.
She laughed and said, "My husband and kids are a part of everything I do. The children come and participate in so many aspects of the production. And I let the whole company know up front that when my kids are around, they are my favorite people, my number one priority."
In fact, Alice sees her family as the driving force behind pursuing her God-given dreams. And when new mothers (or anyone else) come up with excuses for delaying the dreams that God has put on their hearts, she encourages them to keep speaking those dreams out loud, even if it's none other than giving them to a husband or wife audition sweet cuddly baby.
"The Bible says our gifts make room for us," Alice explained. "So just ask God to help you find the opportunities, because they won't find you."
She went on to explain how God showed her that helping with her children's school plays is a great way to tap into the lives of budding artists, just as so many teachers poured into them years ago. Also, these school plays fostered the patience and confidence that Alice now brings to film projects.
"The opportunities you find may not be exactly what you envisioned in your dreams, but God will meet you at any time of the year. So find joy in your work," she concluded.
And with that final piece of advice, Alice Larson Scott, the ultimate dream maker, had to end our conversation to move on to her next project – Edena retelling of the story of Adam and Eve.
To learn more about Alice's films and get release updates, visit firelightcreativeproductions.com.